winter skin tips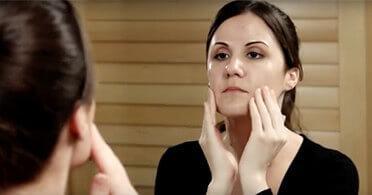 Cool winter temperatures and low humidity levels, combined with hot showers and soap-based products can pull moisture from the skin. On the surface, skin looks dull, feels tight, dry and itchy. At a microscopic level a lack of moisture and oil weakens your skin's natural protective barrier, leaving it susceptible to invading chemicals causing redness, irritation and sensitivity.
Layering on extra hydration during colder seasons will restore lost moisture and relieve dry, thirsty skin.
Start with Multi-Active Toner, a refreshing toner that rehydrates with Aloe Vera and Cucumber. Mist over skin after cleansing to reduce tightness and lock in moisture.
Follow with Skin Hydrating Booster, a super-fluid that hydrates tissues and plumps parched skin. Apply 6 to 10 drops directly to skin, or mix with your favorite Dermalogica Moisturizer.
For an added boost, apply Skin Hydrating Masque 2 to 3 times a week after cleansing to calm, infuse skin with protective antioxidant vitamins, and restore moisture for fewer fine lines.
Remember, think layers when it comes to keeping skin healthy all winter long.
---