what's your retinol match?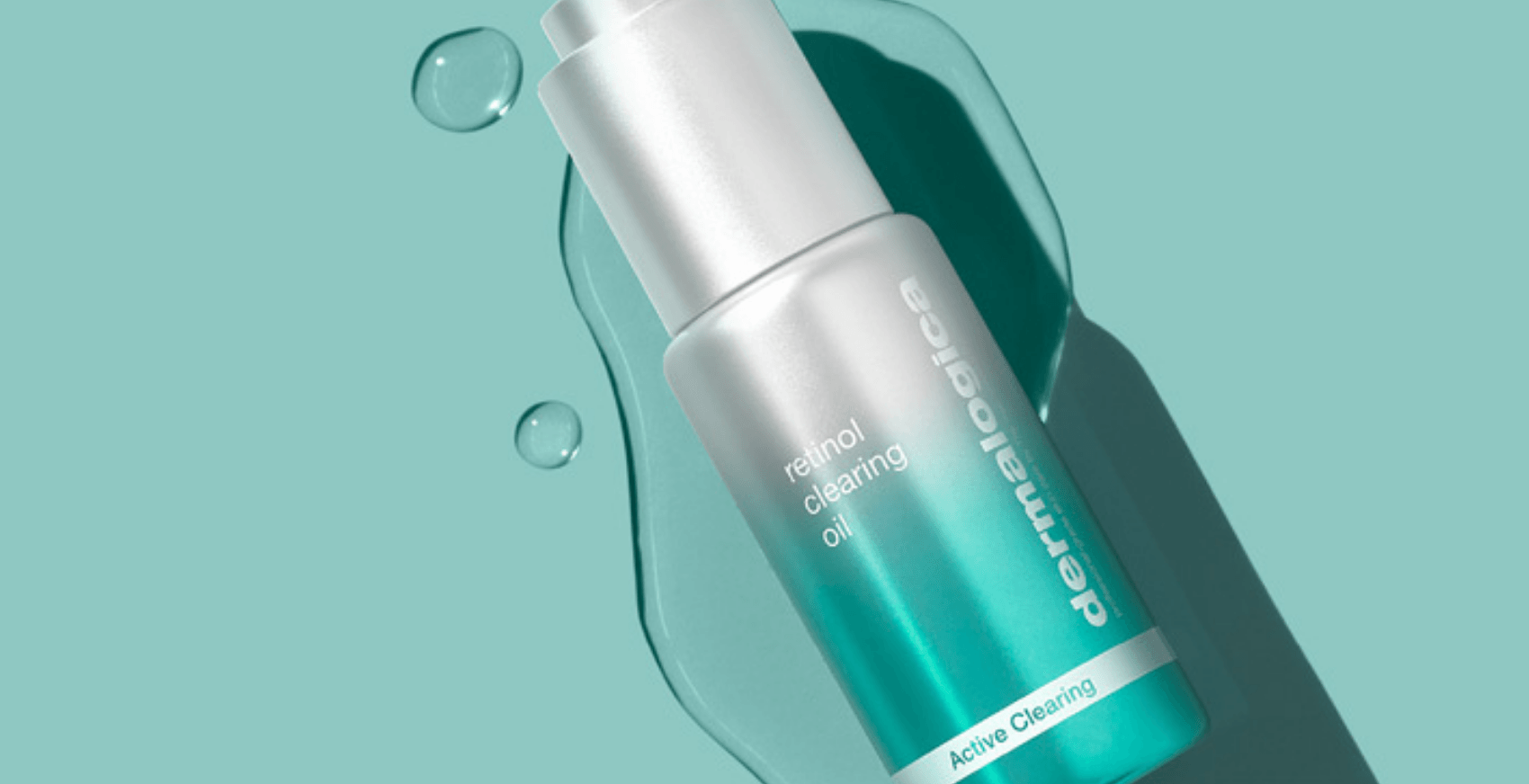 Find out which retinol product is best for you!
So you know you want to add Retinol to your skin care regimen, but you're not sure where to start? Whether you're new to Retinol or a seasoned pro, Dermalogica has the right option for your skin!
best retinol cream for wrinkles
Overnight Retinol Repair is concentrated yet customizable – so it's ideal for new Retinol users. It is a Retinol treatment cream filled with Peptides, Vitamin C and a Copper amino acid complex.
Helps reverse signs of photoaging
Accelerates skin renewal
Firms to reduce the appearance of fine lines
best retinol serum for dark spots
Multivitamin Power Serum is a treatment serum with microencapsulated vitamins A, C and E. It's a great everyday choice for new Retinol users looking to fade dark spots. Protein peptides support skin resilience and help minimize the appearance of sun-induced aging.
Features microencapsulated vitamin technology for increased defense against skin aging
Helps reduce fine lines and wrinkles
Provides antioxidant protection and helps control pigmentation
best retinol eye cream for fine lines
Multivitamin Power Firm, is perfect for new Retinol users. It has a powerful eye firming complex formulated with skin-rebuilding antioxidant vitamins and Red Seaweed Extract to combat visible lines around the eyes.
Increases skin resilience and firmness
Protects against moisture loss to help minimize fine dryness lines
Shields against free radicals to help prevent environmental stress
best retinol exfoliant for dull skin
Multivitamin Thermafoliant is perfect for new Retinol users because it contains Retinyl Palmitate. It is a powerful skin polisher that combines physical and chemical exfoliants to refine skin texture. Resurfacing microgranules gently polish off dulling skin cells to reveal smoother, fresher skin immediately.
Polishes away dulling skin to reveal smoother, fresher skin
Thermal technology drives benefits further into skin
Brightens skin tone and defends against free radicals
best retinol mask to help with lackluster, dry skin
MultiVitamin Power Recovery Masque is an ultra-replenishing masque that helps rescue stressed, aging skin. This masque is a go-to when skin needs an extra nutrient boost. Filled with powerful, concentrated vitamins A, C and E, and
A great restorative masque for skin exposed to stress
Repairs daily damage triggered by free radicals
Remedy for photodamaged skin and skin aging
best retinol eye cream for crow's feet
Age Reversal Eye Complex is an advanced, microencapsulated Retinol that helps smooth away the signs of skin aging around the eyes. It's also formulated specifically for the delicate eye area, which is the thinnest skin on your face (read: too sensitive for most Retinol products).
Retinol Microspheres target the signs of skin aging
Reverses multiple signs of skin aging around the delicate eye area
Delivers potent age-fighting actives deep into the skin
best retinol oil for adult acne
Retinol Clearing Oil is a high-performance night oil that combines Retinol and Salicylic Acid into one skin-soothing formula.
Delivers clearer, more vibrant skin while you sleep
Renews skin overnight
Reduces visible signs of breakouts and skin aging
best retinol product for uneven skin tone
Overnight Retinol Repair 1% is ideal for more advanced Retinol users and is only available in-store. Its active 1% microencapsulated pure Retinol formula helps accelerate skin renewal and includes a powerful bioactive peptide and antioxidant Vitamin C.
Helps reduce the appearance of wrinkles, uneven skin tone and discoloration
Delivers powerful results for the more advanced Retinol user
Microencapsulation technology helps preserve Retinol potency
Want to learn more about which Retinol products fit into your skincare routine? Chat to one of our expert skin therapists for a completely customized regimen.
---