meet the dermalogica professional skin therapist!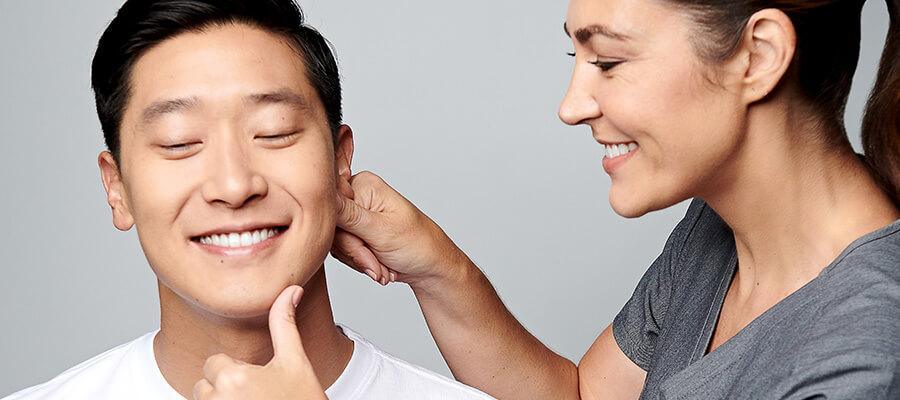 Dermalogica has a legacy of award-winning products, loved by beauty editors and consumers worldwide. As the brand has shot to stardom, more than 100,000 highly-trained Professional Skin Therapists have been an essential part of our success.
The Dermalogica Professional Skin Therapist is quick to welcome you into her space, and eager to share her knowledge of skin health with you. Why? Because she knows skin and can help bring an end to your skin care troubles.
"professional results can only come from professional training."
Her sharp eye for skin health stems from continuing postgraduate education, sought out only by skin care professionals eager to go above and beyond licensing credentials. Researched and developed by The International Dermal Institute for Dermalogica, this postgraduate training is challenging, comprehensive, and puts her on the path towards skin care expert.
"great skin comes from understanding skin."
Is that chin breakout hormonal, or from holding your phone too close to your face? Your Dermalogica skin therapist knows that hormones, environment and lifestyle choices influence your skin. And, they knows exactly how to manage them with Face Mapping® professional skin analysis.
Face Mapping® skin analysis is your one-on-one time in the hands of a professional. They'll combine sight, touch and expertise to create a clear picture of your skin's past, present and future. The result? A no-nonsense, 100% personalised Dermalogica product regimen to help clear skin issues quick! But home care is just the beginning. She'll also prescribe a series of professional treatments based upon what your skin needs most.
"Dermalogica means results in more ways than one."
Impact the results from your home care regimen with a professional skin treatment! The treatment room is where a skin care professional's skills really shine, and you'll experience the Dermalogica difference like never before.
Short on time and in need of a quick fix? MicroZone® treatments are your 20-minute solution that can clear a breakout, soften fine lines, renew via exfoliation... the results are endless. For a thorough skin treatment, your skin therapist will suggest a 60-minute skin treatment, combining professional exfoliation with deep cleaning, modalities and masques for serious results. In her hands, your skin has never looked better.
"Dermalogica has skin health covered."
Over 25 years ago, Dermalogica was created by a professional skin therapist, for professional skin therapists. Since then, more and more therapists, make-up artists and industry experts have made Dermalogica their choice for results-driven skin care.
Ready to get your skin in the hands of a Dermalogica professional? Look locally! You'll find her in more than 100,000 skin therapist salons, spas or skin treatment centers located worldwide.
---