BioLumin-C is now available for the eyes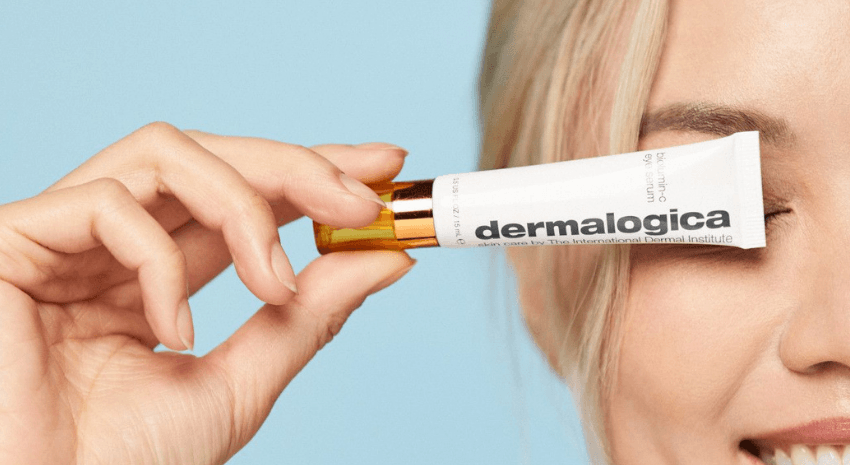 Late nights, bright lights, and probably not enough water has left our eyes looking less energised than we'd like. To help you reverse some of the damage and start the year bright, Dermalogica brings you its BioLumin-C Eye Serum.
BioLumin-C: Vitamin C you Can Trust
Known for its breakthrough formulas, Dermalogica has created a unique Vitamin C complex that is not only ultra-stable but bioavailable, too, meaning it gets deep down into the skin for optimum results – specifically ten layers deep. The BioLumin-C Eye Serum features the sophisticated Vitamin C complex and is gentle enough for the delicate eye area.
The BioLumin-C Eye Serum is a lightweight, cooling serum that brightens, firms, and hydrates, while outsmarting premature skin ageing caused by everyday eye strain and stress. It's an energy booster for the eyes – it gives them what they need to keep going because they never stop moving.
Other Key Actives in BioLumin-C Eye Serum:
Palmitoyl Tripeptide-5 - Fused with the Vitamin C complex, this designed peptide targets signs of premature ageing by improving firmness.

Arjun Tree Extract

– Derived from the bark of Indian Arjuna Tree, it boosts the skin's resilience and fights environmental stress to protect against skin damage.

Chia Seed Oil (also featured in the original BioLumin-C Serum)

– A potent antioxidant to protect and preserve the youth of the skin, along with increasing moisture and strength.

Mushroom Extracts

– Rich in skin nutrients, two types of mushrooms work to lock in moisture, reduce the appearance of fine lines, and promote a radiant glow around the eyes.

Micro Algae Extract

– Providing an extra boost of antioxidants, it supports skin renewal and addresses uneven skin tone, lines, and wrinkles.

Cross-linked Papain

- Five times more powerful than regular papain, this gentle enzyme, derived from the papaya fruit, exfoliates to smooth and brighten the skin around the eyes.
Usage instructions
BioLumin-C Eye Serum is suitable for all skin types and is a staple for both premature skin ageing prevention, along with repairing existing skin damage. It can be used up to twice a day, in the morning and/or evening. Dispense the size of a grain of rice for both eyes and apply onto clean skin, treating the bone around the eyes and avoiding the eyelids. Since the skin around the eyes is so delicate, avoid rubbing it or being too rough; light­ly pat on the BioLumin-C Eye Serum and apply from the outer corners inwards to avoid unnecessarily stretching the skin.
Be Your Brightest
For the ultimate bright eyes, layer Total Eye Care SPF15 over your BioLumin-C Eye Serum. This daytime eye treatment contains optical light diffusers to disguise dark circles, while a chemical-free sunscreen helps to shield against damage. To take on the impact of stress and poor sleep, powerup a couple of times a week with the Stress Positive Eye Lift – an eye treatment and masque in one!
---